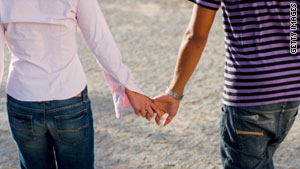 CNN reports
on a recent study from the National Campaign to Prevent Teen and Unplanned Pregnancy. Although most of the young people (age 18-29) studied thought that it was best to plan pregnancy, many were not practicing contraception. About half of the young adults surveyed did not use contraception regularly. It seems as if this problem is rooted in education (or lack thereof). The misconceptions and lack of knowledge about contraceptive methods reported in this study are shocking (excerpts from the article):
"At the same time, 18 percent of men wrongly believe that having sex standing up reduces the chance that they will get a female partner pregnant."

"Many of the people surveyed said they did not know much about contraception to begin with -- 63 percent said they knew little or nothing about birth control pills, and 30 percent said they had scant knowledge about condoms."

"…about four in 10 respondents said it doesn't matter whether people use birth control, believing that people get pregnant when it's their 'time.'"
Laura Lindberg of the Guttmacher Institute says that abstinence-only curriculums may be to blame. "[These programs] have gone explicitly out of their way to teach misconceptions about contraception," she said. "This generation of 20-somethings have missed many opportunities to get medically accurate and correct information."
One in five survey participants said they never received any type of sex education in school. The survey calls for more efforts to educate adults on family planning and contraception.
NARAL Pro-Choice Maryland supports honest, age-appropriate, and medically accurate
sex education
that promotes abstinence and provides young people with the information they need to protect themselves.